Contact Us
|
English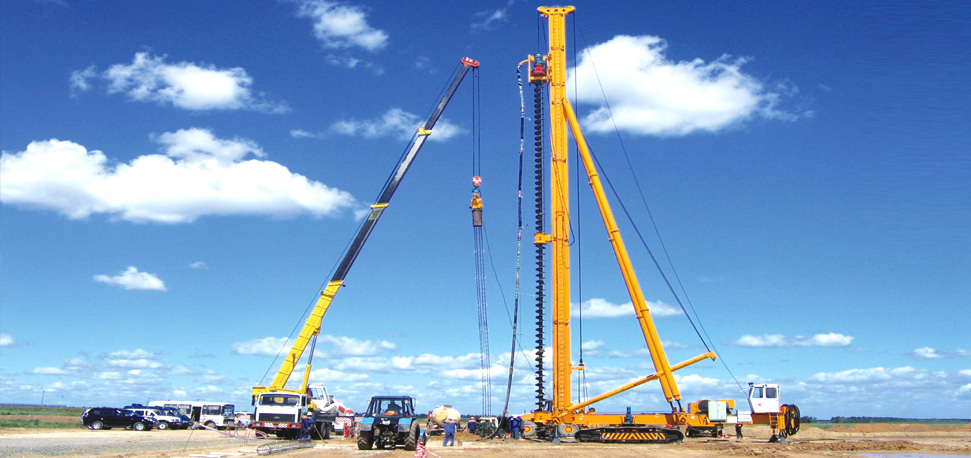 1. The multifunctional machinery can be installed with different power unit, and it meets the requirements for multiple construction methods.
2. Fangyuan is the sole enterprise in China that owns the patented production technology and independent intellectual property right of screw pile forming equipment. And the screw piles has larger bearing capacity, pile extracting force and anti-shearing force. Compared with the column pile of the same diameter, the bearing capacity of screw pile improves 2.5 times, which makes it possible to reduce concrete consumption of about 40%.
3. The bottom section of the column pile is connected by universal joint pin of external/internal box, with 3-point support and bi-directional adjustment, which ensures the verticality of the pile.
4. The slewing system has delayed brake function, which makes the slewing more smooth and reliable.
5. The main winch drum adopts spiral rope groove, which reduces the squeeze of steel rope and improves the life of steel rope.
6. All the electric parts adopt products of famous international brand, featuring less service rate and higher work efficiency.
7. The unique shaft strut can achieve the lifting and placing of the column without the assistance of a hoist.
8. Patented technology: electric driven crawler – simple to repair, environmental friendly, and flexibility.